Experience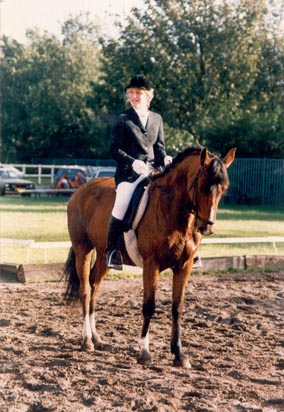 Eveline Reinhard started riding at a young age, one could say that she was born on a horse.
She has very versatile competition experience in a range of disciplines.
She has won many awards with different horses in dressage jumping and cross-country events.
With her single and two-horse team ponies, she often won dressage, skills and marathon competitions / events.
Eveline Reinhard has experience in counseling children with a slight handicaps mental or physical. She uses ponies to establish trust and help people recover their balance.
This makes children more confident and socially more assured. Adults have also made great progress with their riding.
Riding a horse or pony gives a magnificent feeling an makes the horseman feel more self-asured.